Increases in Mobile Traffic: A Look at the Past 3 Years
Posted on Monday, February 10th, 2014 at 5:18 pm
Last week, I read an article from a marketer who pointed to a 243% increase in mobile traffic among his clients over the past 2 years. I was a bit shocked by the number… it seemed high. And while traffic can differ industry to industry, and even client to client, for a number of reasons, it prompted me to take a look at analytics among our clients to see what increase, if any, they had experienced. (Note: "Mobile" refers to use on both tablets and mobile phones).
I looked at three client campaigns, each with strong natural first page placements in their respective markets. As a sample, I took numbers from January, April, July, and October to give nice quarterly snapshots over the past 36 months.
While the data does not support a 243% gain in mobile traffic over the past 2 – 3 years, it nevertheless reveals that mobile traffic has, indeed, spiked.
Mobile traffic to our clients' legal websites ranged between 3%-8% in January 2011. This increased to 25%-30% by January 2014.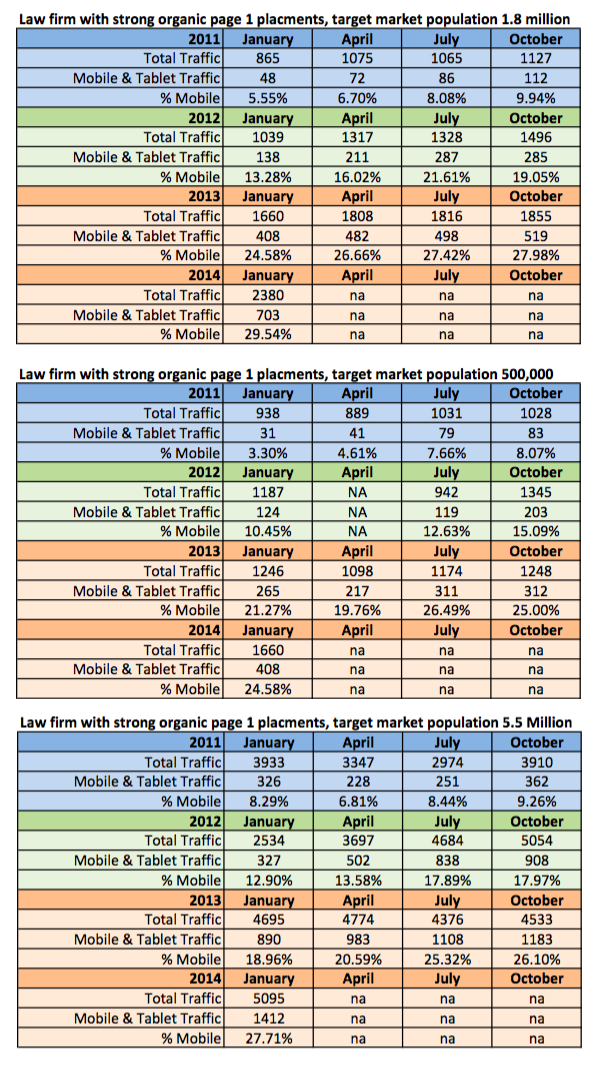 So what does this trend mean for your website? First off,  you should be asking yourself the following questions:
Is your website "mobile friendly"?
If not, should you build a responsive website, or just a mobile version of your website?
What does increased mobile traffic mean for your SEO / PPC strategy?
If you'd like to explore any of these questions in more depth, or see some examples of websites we've built for our clients, give us a call today at (512) 394-7234.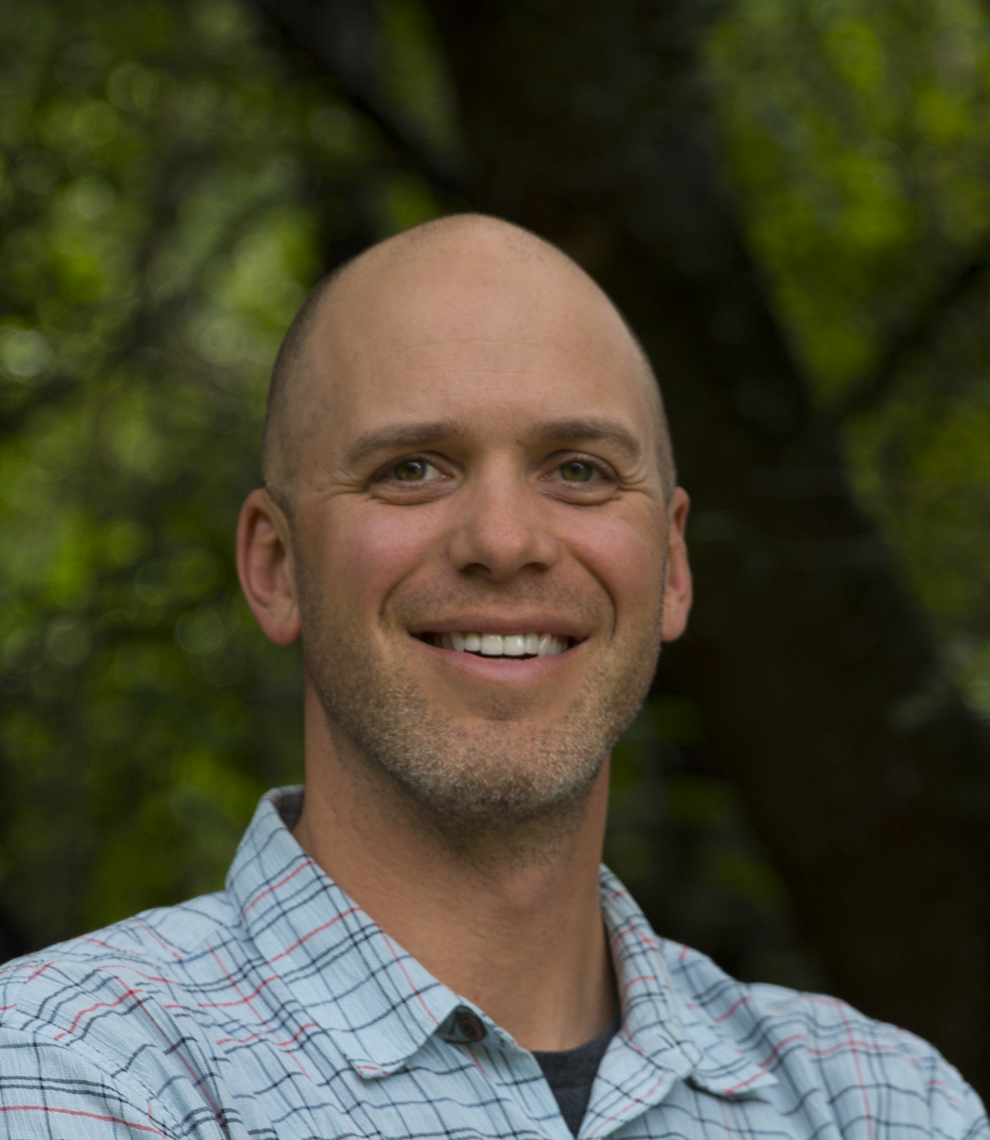 February 10th, 2014 – Posted by Graham Smith to Mobile Traffic.
To contact the author, emails can be sent to: gsmith@thesearchengineguys.com