Rumor has it, Google Local Service Ads will soon be available for lawyers!
Posted on Wednesday, May 8th, 2019 at 4:52 pm
What are Google Local Service Ads?
These special ads appear above paid search ads, maps, and organic results. For example, if you search for Plumbers in Austin, you will see these results: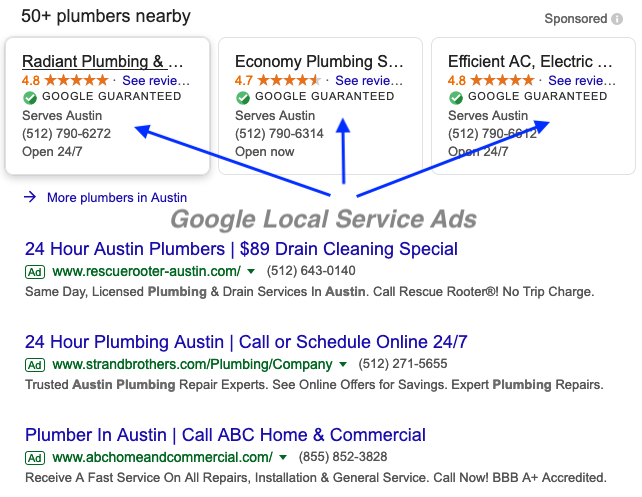 These Local Service Ads appear above the Pay per Click Ads, map listings, and organic listings.
The other unique feature of these ads is their fee structure. Advertisers who are using Local Service Ads pay per call received, rather than for each click.
As with all digital marketing, you will want to track the results of your Local Service Advertising closely to make sure you are spending your marketing dollars wisely. We are in communication with Google to see when they will be available in your market.
Stay tuned!