The Cloud Moves Up
Posted on Friday, August 23rd, 2013 at 7:10 pm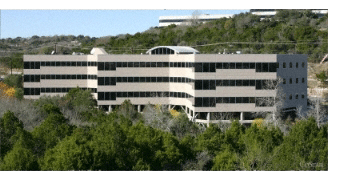 Cloud[8]Sixteen, Inc., got its start as TSEG (TSEG), a Search Engine Optimization company that our CEO and CTO ran out of their homes before making the company's first move into a 500 sf office space in Westlake. After outgrowing that space, the company moved to a four-roomed, 1,000 sf office downtown next to the Driscoll Hotel.
In late 2008, TSEG moved from its small downtown office to a much larger space on the third floor of an office complex in South Austin. After expanding into the office adjacent to ours, renting additional offices on the second and first floors of the building, starting Ngage Live and Big Momma Apps, and uniting under the parent company Cloud[8]Sixteen, Inc., the Cloud has moved once again to accommodate our continued growth.
On June 1, Cloud[8]Sixteen, Inc. moved into a beautiful 12,492 sf office located at 360 and Wild Basin Rd., just north of Bee Caves. The new space has an incredible view of the hill country and has allowed the entire Cloud family to work together in the same office for the first time in almost 4 years. While our unique decorative stylings have followed us from the old office, we're all excited about the opportunities for growth that this new office will bring, and are already working on making memories in our new home.