Quarterly SEO Update: What Has Google Changed in 2014 So Far?
Posted on Tuesday, April 1st, 2014 at 5:00 pm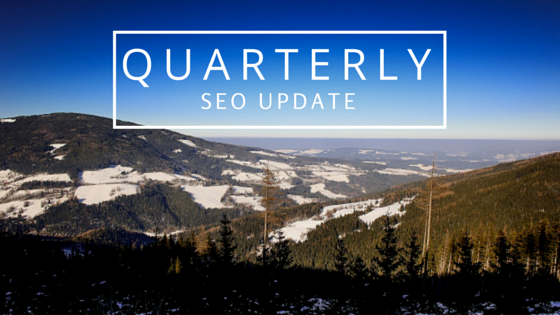 With the first quarter of 2014 behind us, we wanted to take a quick look at some of the biggest news on the SEO / Google front so far this year.
January:
Webmasters speculate that an unconfirmed algorithm update occurred between January 8-10 due to shifts in placement and traffic drops.
Google punishes a large French blog network called Buzzea.
Google tests a knowledge graph snippet overlay, meaning a snippet pops up when you hover over a search result. (Note: I currently do not see this feature happening, so the test may have already ended)
Matt Cutts personally addresses guest blogging on his personal blog. He writes this message "Okay, I'm calling it: if you're using guest blogging as a way to gain links in 2014, you should probably stop."
Matt Cutts posts a video about not posting to article directory sites such as ezine.com.
Google announces a "page layout algorithm improvement," which could potentially penalize any website that has excessive advertising above the fold.
February:
YouTube videos are enlarged in the SERPs. If someone is searching for a specific music video, the results page will show the YouTube video at the top of the page, making it more accessible for the user.
Google punishes a German agency and link schemes.
Google updates the "page layout algorithm" for the third time. This was only a refresh and had little impact in the SEO community.
The Google Panda update celebrates its third anniversary.
Google Analytics rolls out a new user interface to make it cleaner and easier for users to access data.
Google's OneBox answers become more detailed. Google uses knowledge graphs and authoritative websites to answer questions typed into the query box. Below are two examples of how Google answers these queries:
March:
User interface in the Google SERPs has been updated several times over the past few months. Some of the most recent changes include:

Google Ads are now labeled "Ad" in a yellow box instead of being highlighted in a light peach color
Underlines in each search result have been removed

Due to the redesign in the SERPs, the font size for title tags has increased, resulting in a decrease in characters displayed on the page. Moz has released a title tag preview tool that can help webmasters choose the length of their title tags.
Google continues its attempt to fight spam by penalizing link networks in Spain, Germany, and Italy.
Matt Cutts announces that Google is working on the next generation of Panda updates that will soften the algorithm.
What to Expect for the Summer:
Fewer announced updates from Google
More user interface changes, especially in the knowledge graphs and Google cards
More intuitive answers and results from queries
An increase in mobile site optimization
Google has kicked off this year with a whirlwind of changes and will only continue to push more updates in order to improve and evolve into a better and more user-friendly search engine.
If you have questions about Google updates and how they may have impacted your website, call us at (512) 394-7234 for more information.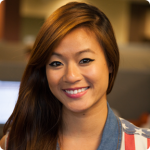 April 1st, 2014 – Posted by Nancy Tran to Search.
To contact the author, emails can be sent to: ntran@thesearchengineguys.com