Mobile Friendly Search Results are Coming
Posted on Friday, March 20th, 2015 at 5:59 pm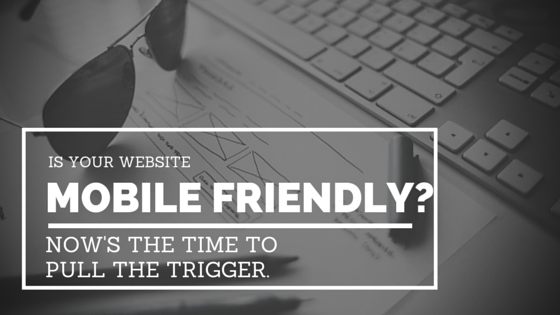 Here are the two main reasons you should make sure your website is mobile friendly:
Mobile traffic – Give your potential clients who come to your website a better experience.  We've been following mobile traffic in Google analytics for the past 5 years, in that period of time we have seen mobile traffic jump from a range of 1% to 5% (depending on the market) to 20%-35%, with some clients seeing mobile traffic in above 45%.
Google has announced that they will start to value mobile friendly websites in their rankings. For the past few years, people have speculated whether Google would move in this direction based on various indicators and signs; but up until this past Feb it was only speculation. Click here to read the announcement, where Google explicitly states that they "will be expanding their use of mobile-friendliness as a ranking signal".
To test if Google considers your website to be "mobile friendly" click here.
Keep in mind that if you have a great website and don't want to go through the process of re-designing it from scratch, we are able to convert your website into a responsive theme. Depending on your design, some or many elements may need to change… but we can often maintain the overall look and feel of your design.
If you would like to explore a new responsive website, or converting your existing website to a responsive theme – call us at 800.267.1704 and one of our account managers will help you determine your options.