TSEG' team can help you sign more cases
A recent Talcum powder ruling has sent shockwaves through the mass tort litigation community. A judge has allowed for Talcum powder cases to proceed, meaning at least 16,000 plaintiffs are one step closer to reaching a stage where they may receive compensation. This ruling presents a new opening for firms hoping to take on Johnson & Johnson in Talcum powder litigation. Not long after the judge's ruling, the company decided to discontinue sales of talcum-based powder products in the US and Canada. TSEG wants to help by creating connections between the public and the attorneys they need.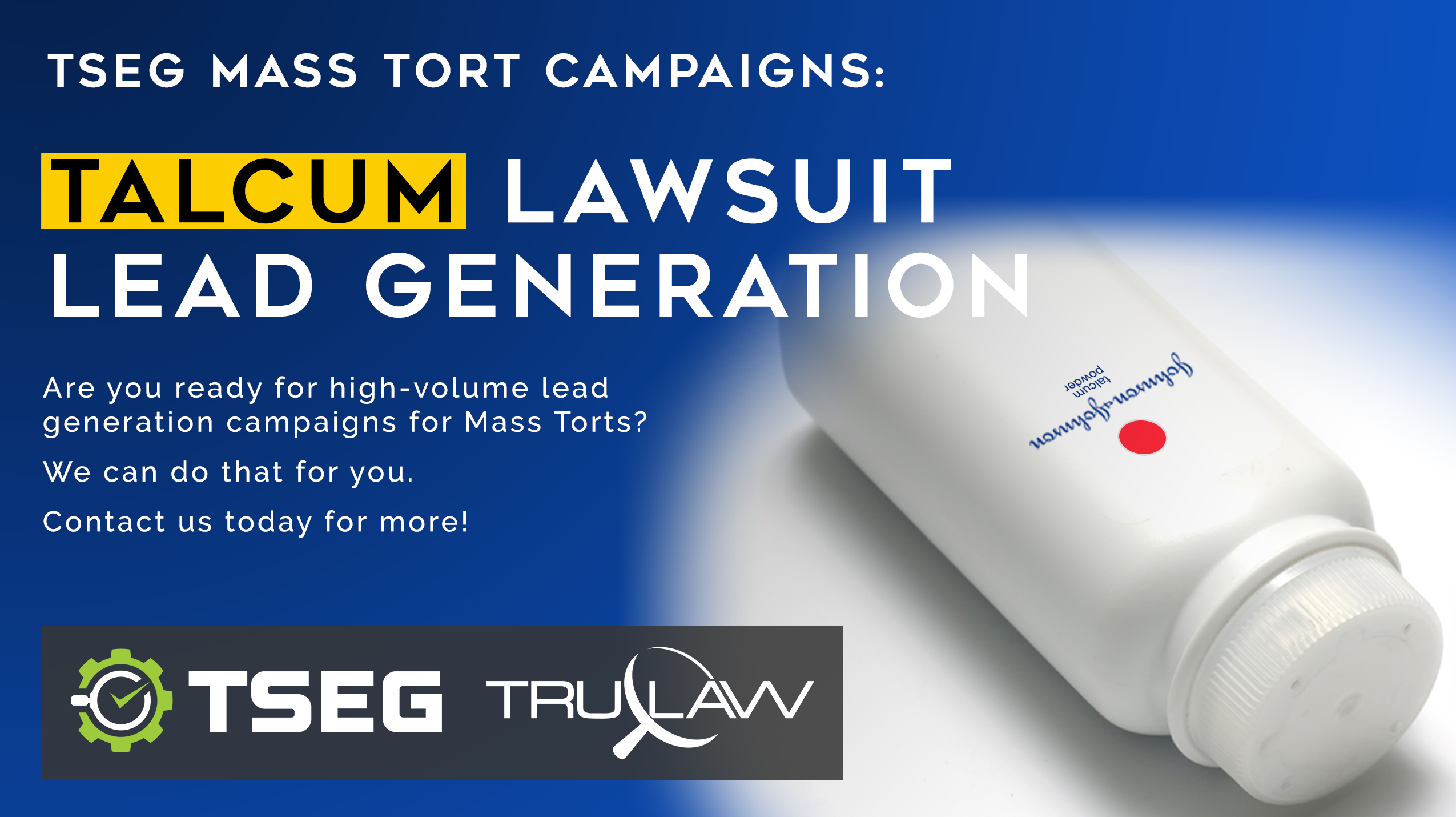 About the Talcum Powder Lawsuit
Talcum powder has been linked to ovarian cancer, but there was no proof of causation. In 2018, a Reuters report found that Johnson & Johnson knew for decades that its Talcum powder products were contaminated with asbestos, a known carcinogen. In April of 2020 a judge awarded plaintiffs major issues in the ongoing litigation of talcum powder. This ruling allows experts to testify on the causation of these illnesses associated with talcum powder. Johnson and Johnson wanted to ban such testimony from talcum powder cases. There are thousands of lawsuits pending against the company, and perhaps more on the way.
Talcum Powder Lawsuit Advertising Opportunities
This is clearly a huge win for the attorneys who have been fighting these cases for years. However, the women who have developed cancer using talcum powder need help now more than ever. They might not be aware that the health issues they face are a result of misconduct by a large corporation. It is important that people affected by Johnson and Johnson's negligence know who is to blame and understand that they don't have to take it. TSEG is prepared to help your law firm present itself to potential clients and earn their trust.
How TSEG can Help
TSEG's lead generation campaigns put your firm in front of the people who need to hear your message. Our goal for every marketing partner is to hit their case sign-up targets at a fraction of the cost of other marketing companies. We do this by leveraging digital advertising on all major platforms.

These ads send users to a custom landing page for your firm, specifically designed to turn leads into cases. Much of the process is automated. This means that when a lead lands in your inbox, it has already been prequalified and a contract has been signed. To learn more, click the button below, call (512) 394-7234 or fill out the quick contact form on this page.